Not sure what to do with the kids now that summer's here? Learn more about the many amenities Woodside communities offer, to help you (and them!) stay cool while packing the most fun into these fleeting days in the sun.
School's out, summer's in! So… now what?
It's 7:00 in the morning on a bright, sunshiny summer day. The kids are home, and instead of running for the bus, they're having the run of the house. They're ready to go, ready to do—everything, everywhere, all at once. But you're ready for that, right?
Right?
It's okay. Just take a deep breath. We got you.
We know you love your kids, and you look forward to spending quality time with them during the best months of the year, when there are parties, cookouts, an abundance of sleepovers, play dates, and everything else you all dream about and plan for during the cooped-up months.
Problem is, now you have to take care of and find ways to entertain them 24/7, while still doing everything you always have to do when they're in school. So the demands on your time have more or less doubled overnight.
Wouldn't it be great if there was a way you could enjoy the best of the summer with your kids, without having to spend so much time making it all happen?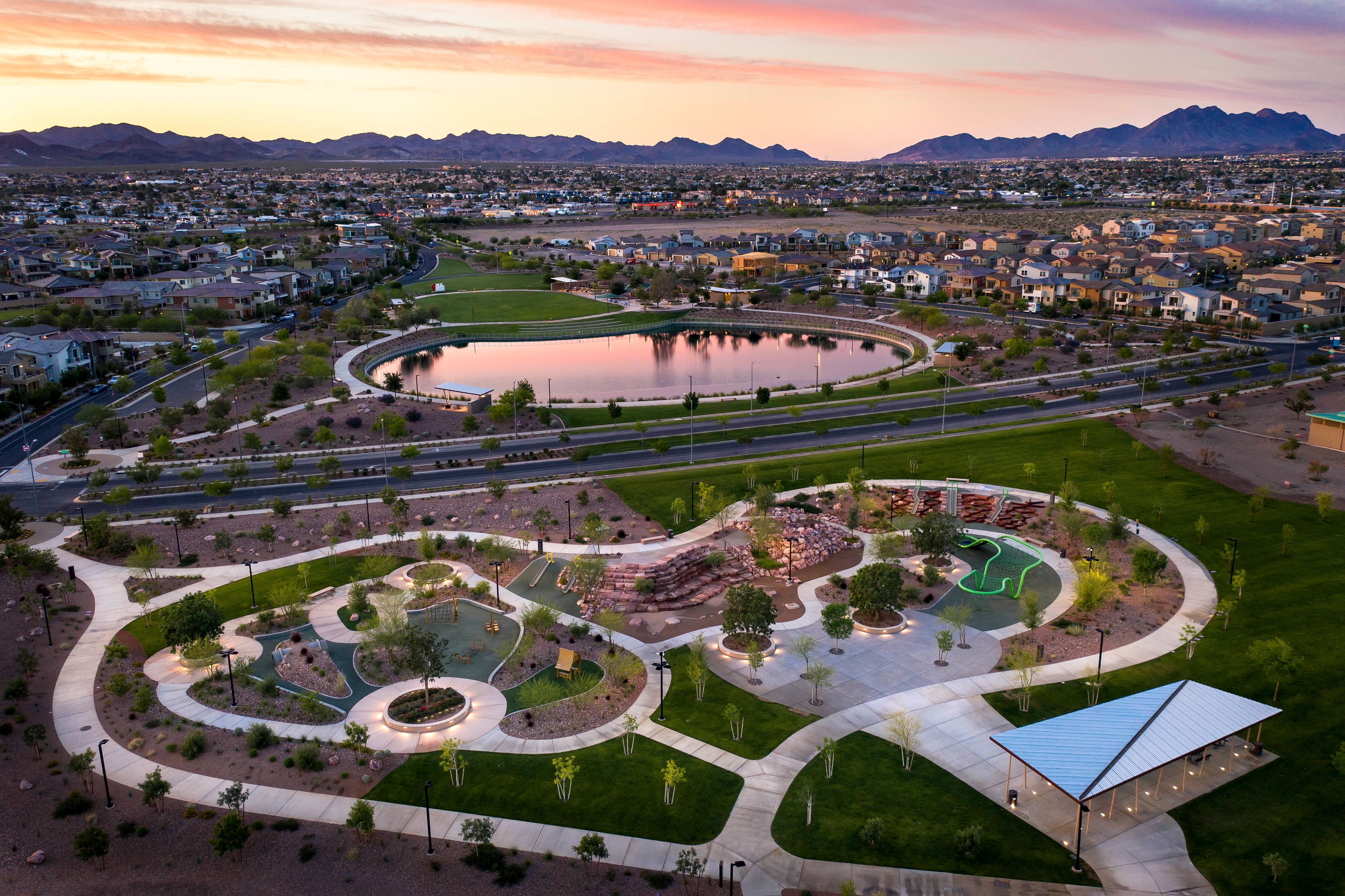 Woodside community amenities make for more family fun in the summer sun
If you've exhausted your budget, energy, patience, or have thought about starting a side hustle as a taxi service, maybe it's time to look for a home that's part of a real community. Like a Woodside Community. Where home is a retreat from the chaos of the world, a place you feel safe and secure, comfortable to relax and fully enjoy all the conveniences that are literally right around the corner.
What's in a Woodside community?
Gleeful, high-pitched screams vying for attention with cannonball splashes. Little wet footprints across the patio tiles, followed by muddy pawprints. These are things you wouldn't miss for the world. But now you can enjoy them in a way that makes it easier for you to wash the dog, get dinner together and still make that Zoom call.
Our communities offer a wide variety of amenities that make it easy for your whole family to make the most of the fleeting summer days—and evenings! Things like:
Tennis courts, golf course

Recreation center

Community farm

Outdoor pavilion for parties and events

Natural open spaces and landscaped green spaces
*Amenities vary by individual community

Hot summer days are best spent poolside
Pool parties are a great way to spend time with family and friends during the summer. For grown-up gatherings, now's your chance to roll out your big bougie shades, favorite party dress, and mix up your favorite cocktail or mocktail. If the kids are in play, grab them and go for a swim. Swimming is one of the best ways to get exercise… without anyone feeling like they're exercising. The kiddos have no idea that all that dunking and diving, in and out of the pool action is promoting their heart and lung health, toning and strengthening muscles, and helping to improve their mental health and sleep.* (And that goes for you, too.)
"Run and play!" never sounded so good
If you prefer to have a little more control over the party in progress, you can turn your home into your own personal club house and your back yard into a water park—just add sprinklers, super soakers and water balloons! Your driveway can become a colorful chalk art installation, you can designate a part of the yard for their "sculpture garden," and so much more. They'll still be outside, out of your hair (for a minute), and you can capture great family memories from the best vantage points—at your desk, kitchen sink, or wherever else the magic moment presents itself.
Our communities, your world, and you can make a move this summer
If you want to be part of a community where you and your family will feel safe, secure, eager to make it your own and enjoy all the amenities—we're ready when you are. To learn about homes that are waiting for your muddy footprints, contact one of our sales counselors today. Let's get you home.