Woodside Homes is honored and thrilled to be the official Builder sponsor of the 2023 St. Jude Children's Las Vegas Dream Home Giveaway. Learn more about this incredible initiative and how you can enter for a chance to win.
At Woodside, we've always believed that everyone deserves to see their greatest desires come into reality – for us, that means helping people find a beautiful, safe place to call home. But for ALSAC and the St. Jude Children's Research Hospital, that means something even deeper: giving children the opportunity to live healed, healthy and beautiful lives, and making sure their families are taken care of every step of the way.
That's why every year, ALSAC and the St. Jude Children's Research Hospital host various giveaways to give families across America the chance to move into the home of their dreams. This year, we're incredibly honored to partner with these amazing organizations as the builder of this Las Vegas dream home in Estrella at Sunstone.
"Once we learned that St. Jude Children's Research Hospital covers all expenses – travel, housing, food, clothing, etc – for St. Jude patients for them to focus on getting healthy, we knew we had to be a part of it," says Sam Sherman, Marketing Manager for Woodside's Nevada division. "Now, it is a cause that we will always support."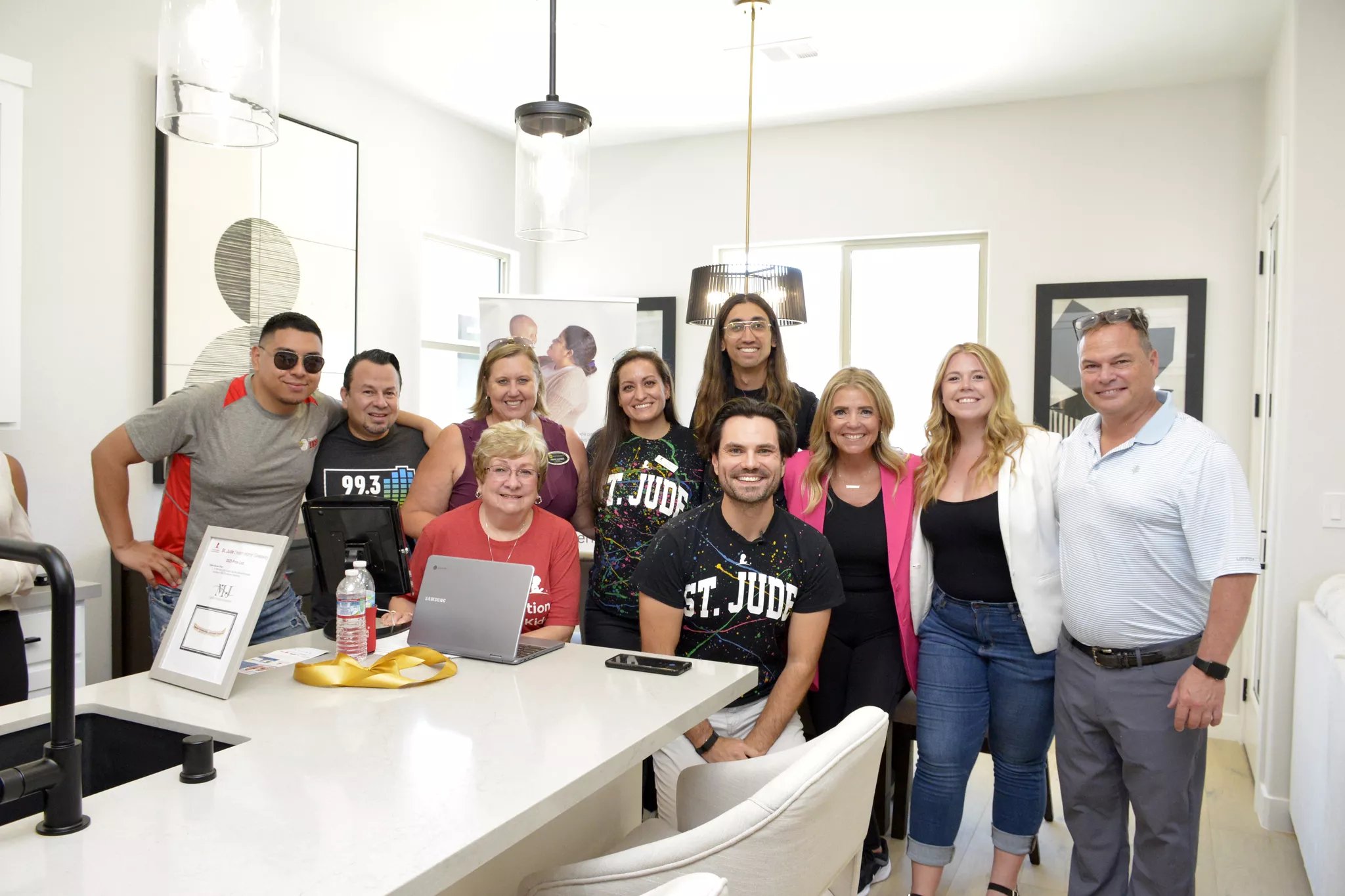 What will this dream home look like?
This isn't just a basic home we're building for the lucky winner – our goal is to make this a place the winning family can call home for decades or generations to come. Everyone deserves a home and a neighborhood where they feel safe, comfortable and supported in their lifestyle and needs.
This specific model is a two-bedroom, 2.5-bath, single-story home in our Estrella at Sunstone community. It's been upgraded with custom features and includes one of our signature "flex spaces," but with a very special touch – a space theme inspired by St. Jude children, so we can truly blast off with St. Jude Children's Research Hospital!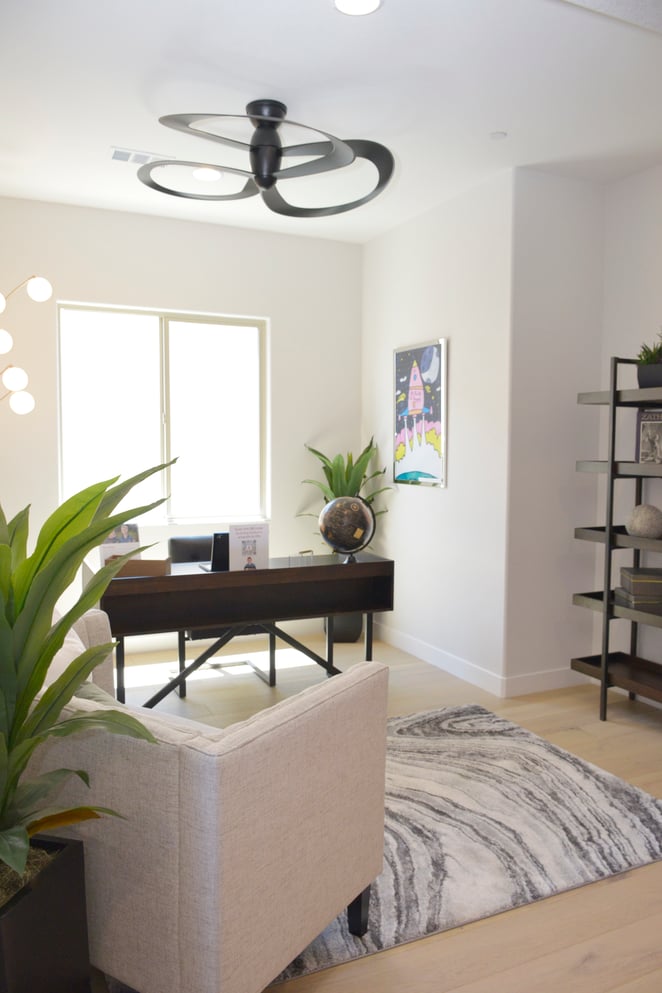 But this "dream home" extends beyond just those four walls – our Sunstone master-planned community is designed to feel like a resort. With views of the stunning natural desert landscape, it's a neighborhood that emphasizes adventure and outdoor living. With a private mountain biking trail, walking trail and park, it's easy for families to explore as they please within a safe, quiet environment.
This is our fifth year partnering with St. Jude Children's Research Hospital as their builder sponsor, and we can't wait to meet the incredible winning family who will soon call this place home. As we prepare, we can't help but reflect on all of our past winners – including last year's winning family.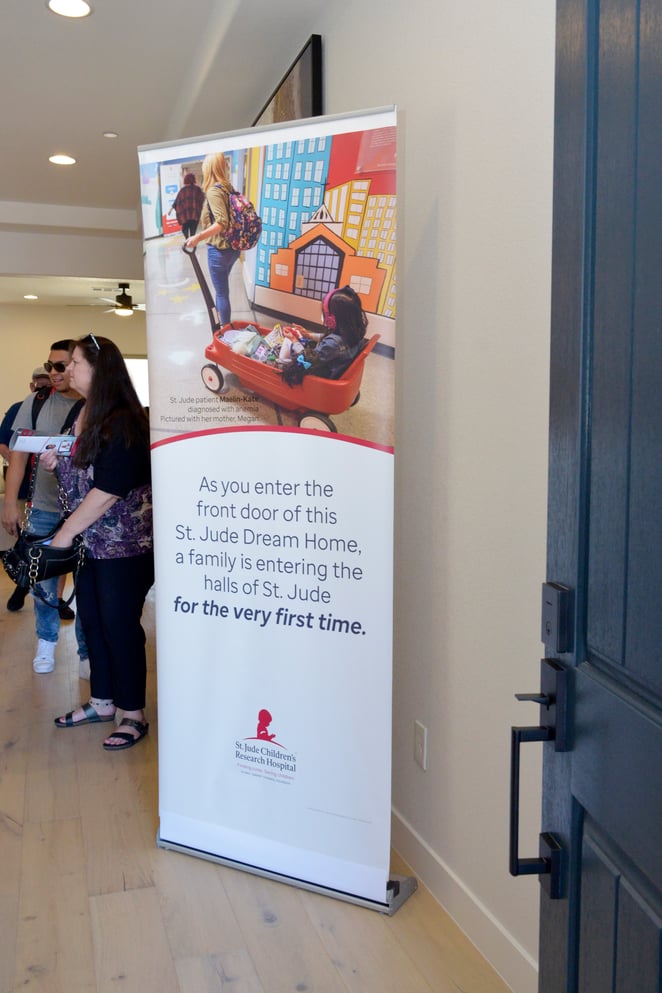 The true meaning of a St. Jude Dream Home
When Herbert "Eddie" Hester got the call that he had won the 2022 St. Jude Dream Home Giveaway, he burst into tears. On the one hand, they were tears of complete gratitude and joy for receiving such a life-changing gift – on the other, he felt intense empathy and compassion for the families of St. Jude Children's Research Hospital patients.
Sadly, Eddie relates to the grief so many of these families experience – he tragically lost his own son unexpectedly 8 years before winning this contest.
"You never know what life is going to deal you," he said in his interview with News 3 Las Vegas. "Sometimes it deals you heartache, then it deals you fantastic things like winning a home. I guess my son was looking out for me – that's the way I look at it."
Hester immediately vowed to donate to St. Jude Children's Research Hospital for the rest of his life, and strongly encourages other families to do the same. He says it's so important to donate to causes that directly support kids, because they are our future, and we need to look out for them.
Stories like this are the reason we're so proud to partner with organizations like St. Jude Children's Research Hospital. "Home" is so much more than just a structure – "home" means health, happiness and the daily opportunity to live a full and beautiful life.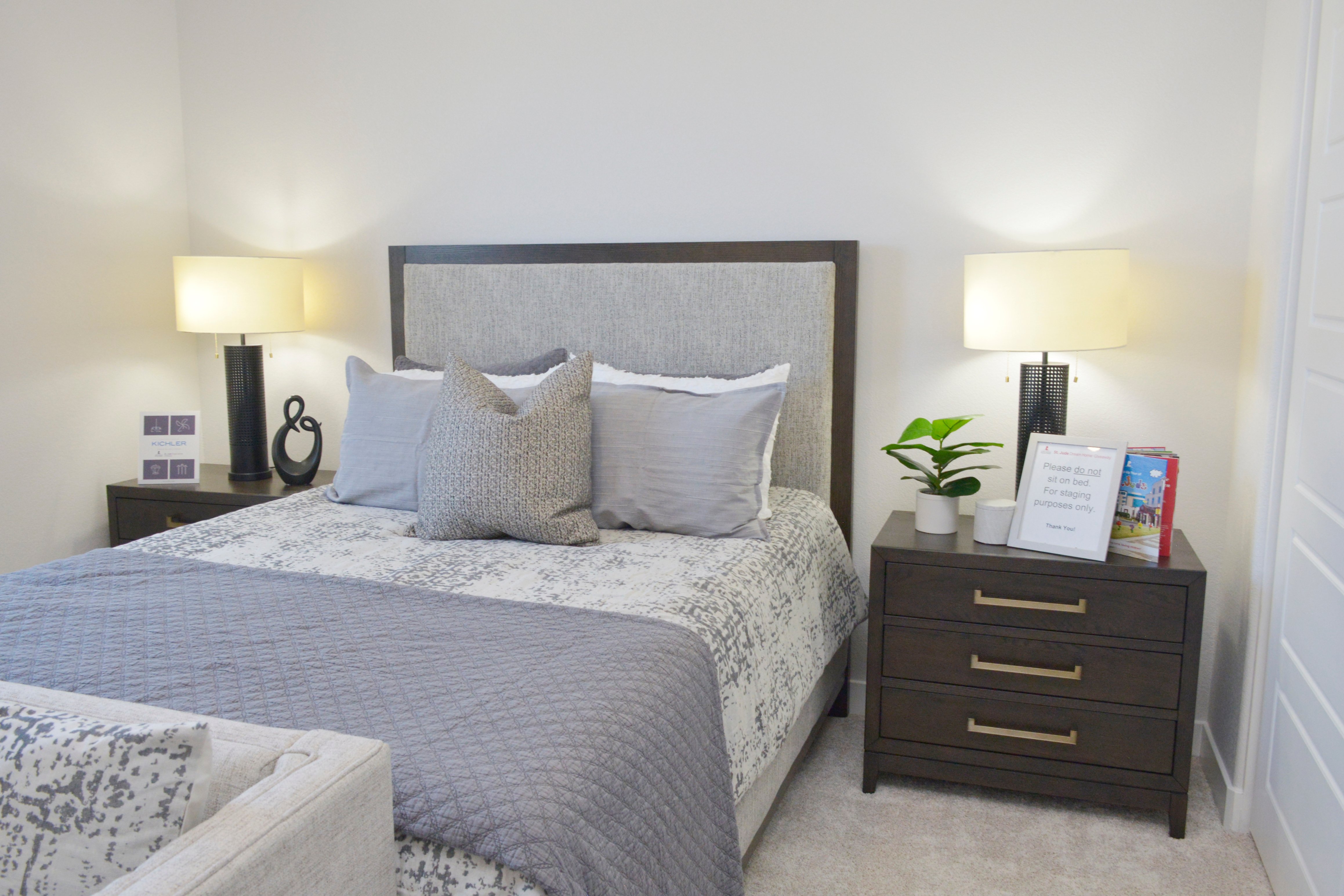 How to enter the giveaway
This giveaway is open to any family that is not affiliated with Woodside or any other national sponsors. To enter, all you need to do is purchase a ticket on dreamhome.org – you'll be automatically entered, and all proceeds go directly towards the St. Jude Children's Research Hospital to continue to find cures for childhood cancer and help patients and their families get the care they need without a dollar out of their own pocket.
In addition to supporting by purchasing a ticket, word-of-mouth is an incredibly important aspect of the contest. St. Jude Children's Research Hospital never wants anyone to forget the root of the cause, and also hosts a variety of other fundraising events throughout the year.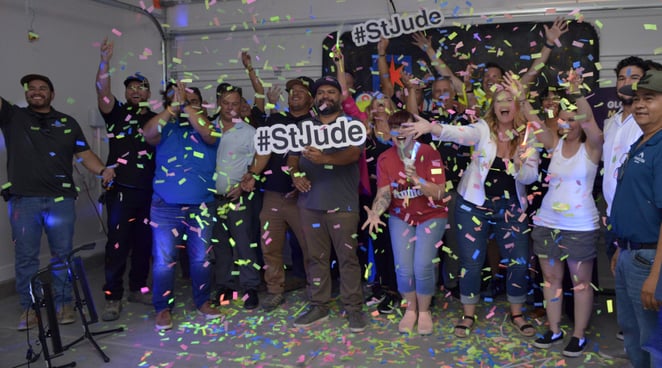 "Woodside's vision is to incorporate St. Jude Children's Research Hospital into every aspect of our building," says Sherman. "Because 'let's get you home' doesn't just apply to our homebuyers, but our community partners as well."
To learn more and secure your ticket today, visit the St. Jude Children's Research Hospital website.
Need support on your home-buying journey? We have just the team for you. Please contact us today and let's get you home!