Our commitment to energy-efficient homes isn't just for us – it's for all the families who call Woodside home. We're so excited to share more about why our Boulder at Sky Ranch Sycamore model was recognized for its energy-efficient design.
Nowadays, phrases like "energy efficient," "fully sustainable" and "eco conscious" have become buzzwords across so many industries. People are aware of how critical it is to conserve energy, embrace sustainability and become more conscious of the way we use and protect the earth's precious natural resources.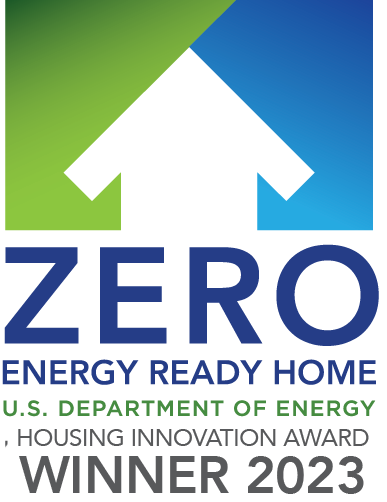 We are those people. Woodside's commitment to providing cost-effective, energy-efficient structures and features in our homes isn't just an empty promise – we believe a true commitment to sustainability shows through investment and action, and that's why we're so proud to continue this commitment across all of our Woodside communities.
This makes it even more exciting that our Utah division's Boulder at Sky Ranch Sycamore model was just awarded the Housing Innovation Award. This is the second Woodside Homes division to receive this award, the first being Arizona's Summit at the Dells in 2022, and the award recognizes homes and homebuilders who are leading the charge of DOE Zero Energy Ready Homebuilders.
In addition to recognizing those who have utilized off-the-shelf technologies to continue innovating the industry, it also acknowledges those who remain committed to educating their customers and peers about the importance of energy efficiency – something that remains a major topic in our conversations with team members, potential buyers, fellow builders and much more.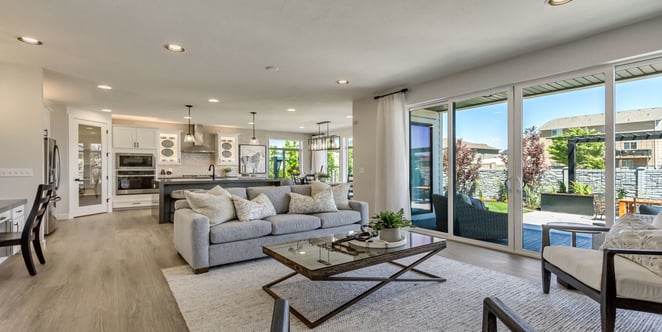 With all of our Woodside models across several states, the question stands: what is it about this model in particular that warrants this amount of recognition and admiration? For starters, its "outside-in" design allows for tons of natural sunlight and space, which means families need less artificial light during the day and can take full advantage of their space. It also includes features like energy-efficient kitchen appliances, solar panels and an electric car charger in the garage.
With energy costs rising across the country, homebuyers are more concerned than ever about having energy-efficient homes – yet not everyone is fully aware of what that looks like or how to ensure that in their own home.
It's understandable – with so much information out there and so many options when it comes to designing a home, it can be hard to know where to begin with energy-efficient technology and design. That's a major reason we stick to our commitment to Conscious Comfort so wholeheartedly – energy efficiency should be a given in a home, not an exclusive luxury. This is especially important in places like Utah, which can get pretty hot in the summer and require consistent home cooling.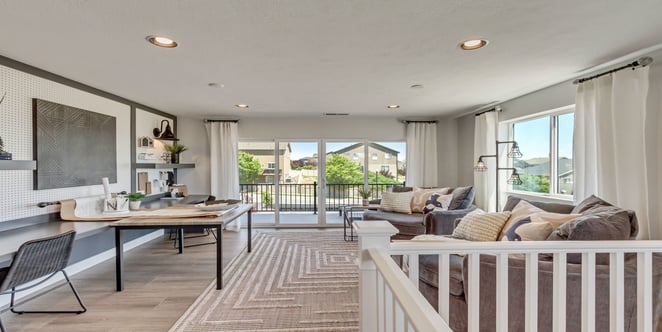 In addition to this exciting recognition, UT Sky Ranch at Boulder was also featured in the Salt Lake Parade of Homes. It was so wonderful to stand alongside so many stunning homes that are reinventing the concept of comfort, style and "home" for so many Utah families.
One of the most exciting things for us as homebuilders is to be able to connect with amazing communities and individuals and help them define and find their sense of "home" – because beyond just a beautiful building, home is a comfortable place to find yourself and grow. If you could use some support on your home-buying journey, contact our team today and let's get you home.